Special design with PU or felt composed which can increase the dust-proof capability.
O.D.Range Temperature Range Pressure Range Velocity
30-250mm -40ºC-250ºC ≤0.3bar ≤10m/s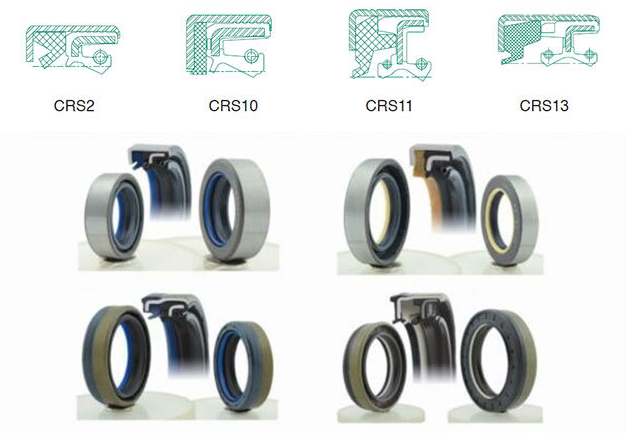 Material

Low




TEMP.

High




TEMP.

Performance

NBR

-40

125

Good resistance to alcohol,amines, petroleum oils, and gasoline over a wide range of temperature. Also good resistance to caustic salts and fair acid. Poor in strong oxidants, chlorinated hydrocarbons, ketones, and esters.




HNBR

-25

140

HNBR is made from NBR by hydrogenation. It has high temperature resistance, abrasion resistance and good physical properties.

ACM

-25

150

It is used in diaphragm, hose for automotive application. Good resistance to heat, ozone and oil. Generally attacked by water, alcohol, glycol and aromatic hydrocarbons. The molecular structure contains ethyl acrylate (EA). Butyl acrylate (BA), and methoxy ethyl acrylate (MEA). High BA content get better low temperature resistance, and high MEA content get more oil resistance.

EPDM

-40

125

Stable in polar fluids (alcohol, ketone, and glycol), and hydrochloric acid. Due to the low specific gravity, it can compound with large amount filler.

VMQ

-60

225

The most widely temperature ranges for application. Good weather and ozone resistance, but poor mechanical property and chemical resistance.

FKM

-20

250

Excellent chemical resistance except ester and ketone.
30*44*11